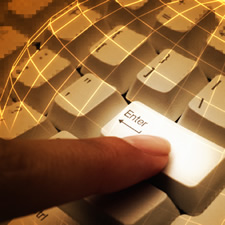 HNS provide a variety of domain name services catering for the differing types of domains available. Typically, domains fall into one of the following categories:
Generic top-level domain (gTLD) names
.com / .org / .net / .biz / .info / .name /
Domain names ending in .com, .net, .org, and .name etc can be registered by anyone, anywhere (subject to availability). Other gTLD domains are subject to specific naming rules and clients interested in purchasing these should contact HNS for advice email connect@hns.net.
UK domain names
.co.uk / .org.uk / .ac.uk / .ltd.uk
Domain names ending in.co.uk and .org.uk etc can be registered by anyone, irrespective of a UK presence. Other .uk domains are subject to specific naming rules. HNS can provide advice regarding their purchase.
Other domain names
.uk.com / .uk.net / .gb.com / .gb.net
A variety of other domain names are available, if you require advice, or help with your search, please call us on the number above or email connect@hns.co.uk.
HNS domain packages include the cost of hosting your domain name, mail services and web forwarding. We can provide web space or server hosting once your web site is ready to go live. If you know the domain name you require, please email sales@hns.net, or telephone 0117 9200045 or fax your request to 0127 5394292.
All domain names are dependent upon availability and may be subject to more specific rules applied by the appropriate registry. Please feel free to contact us for advice.
Names registered via Nominet are subject to the following contract. Registration may take up to 48 hours to complete, at which time a Control panel can be provisioned by contacting support@hns.net.