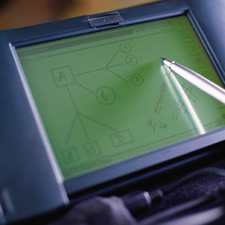 HNS provide dedicated Internet connections which offer the fastest and most reliable method of accessing the Internet. All HNS Internet connections benefit from the following features:
Scaleable performance at any speed: The network scales to meet your bandwidth requirements regardless of traffic and usage levels.
Redundant and reliable infrastructure: Reliability comes as standard, we offer continuous operation and peace of mind..
Flexible price structure: HNS clients purchase bandwidth based on actual usage or at fixed rates ensuring cost transparency and excellent value.
Comprehensive Service Level Agreements: Our connectios are supported by industry-leading SLAs.
Managed end-to-end solutions: HNS manage your total Internet solution, including router, backup connection.
Real-Time reporting. Customers have online access to real-time statistics, allowing you to keep track of your usage and save money.
Internet bandwidth can be purchased in a variety of formats from HNS including flat rate, tiered and 'burstable' (depending on demand) for customers who cannot predict their monthly bandwidth requirements. All HNS services are fully managed and monitored on a constant basis.
For pricing and more information, please contact HNS for a free quotation.
We also offer a variety of security products and solutions to meet virtually any requirements. To find out more, please contact connect@hns.net.