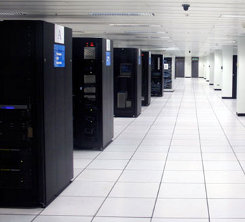 Cloud storage solutions for business.
Cloud storage is a model of networked online storage where data is stored securely on multiple [virtual] servers. You access your storage storage space after appropriate security checks via your Internet connection.
HNS operates it's storage cloud from 2 geographically seperated data centres in Bristol and Docklands London. Operating from these 2 locations provides high reliability and geographically diverse systems. The locations are connected via our award winning redundant network, consistently rated as one of the best performing UK ISP networks by www.webperf.net.
Options are available for encrypted access via VPN, MPLS or direct access via leased line.
for further details, please contact sales@hns.net
only pay for the storage you actually require
no need to install and manage physical storage devices
reduce maintenance IT and hosting costs.
focus on your core business - leave the storage to us.
Unlimited access to storage from wherever you are.
pricing from as little as 11 pence per GB