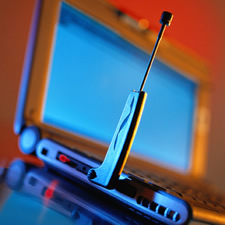 Who are HNS?
Hub Network Services Ltd (HNS) is a leading niche market data and Internet solutions provider with locations in Bristol, Cardiff and London. We have over 10 years of experience providing mission critical data and network solutions to a wide range of clients. We focus on the business objectives of our clients and provide customised systems that deliver results straight to the bottom line.
What do we do?
We develop products tailored to specific sectors including serviced offices, multi- occupancy buildings and multi-site businesses. Our systems and solutions enable our clients to utilise their Internet provision as a genuine point of commercial advantage that benefits both office owners and their tenants. We also enable office owners to generate an income from Internet and hosting usage within their buildings.
Why use HNS?
There are numerous advantages to commissioning HNS. In addition to providing you with an additional income stream, our services will delight your clients and increase the market-value of your rentable space to both current and potential new clients.
In an increasingly complex digital world where communication systems and data collide, we provide the perfect products for your serviced office or multi-site business. With no up-front or running costs, HNS offer a refreshingly straightforward, reliable and profitable solution to an increasingly complex business requirement.